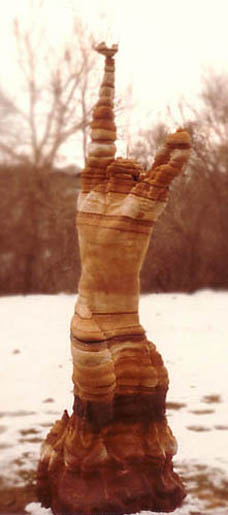 "BRYCE"
1995 - 8 ft stoneware sculpture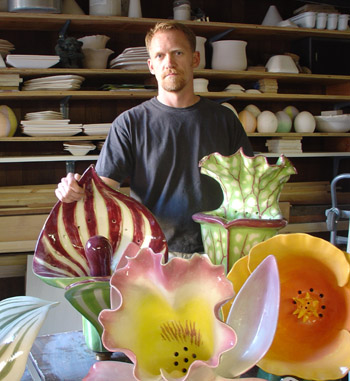 Clark at work in his San Francisco studio
Clark Sorensen grew up in Salt Lake City, Utah, where he earned a Bachelor of Fine Arts Degree in Sculpture with honors from the University of Utah. He lived in France for two years before moving to California.
After college, Clark worked a short while as a costume designer and illustrator. He then became a computer animator, working primarily on video games. His skills have contributed to the creation of over 20 games during his 15 years in the video game industry.
Sculpting and painting have always been a part-time passion for Clark but for the past 5 years he has devoted his full attention to creating art. He has been receiving worldwide attention for his unique series of urinal sculptures. His work has been featured in numerous magazines and papers throughout the world.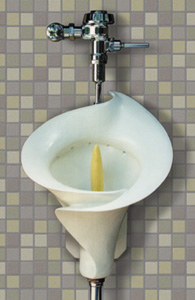 "CALLA LILY URINAL" 2003
Functioning porcelain urinal - 21in tall without hardware